Track your ETF portfolio.
The easy way.
You don't have to sign up to get started.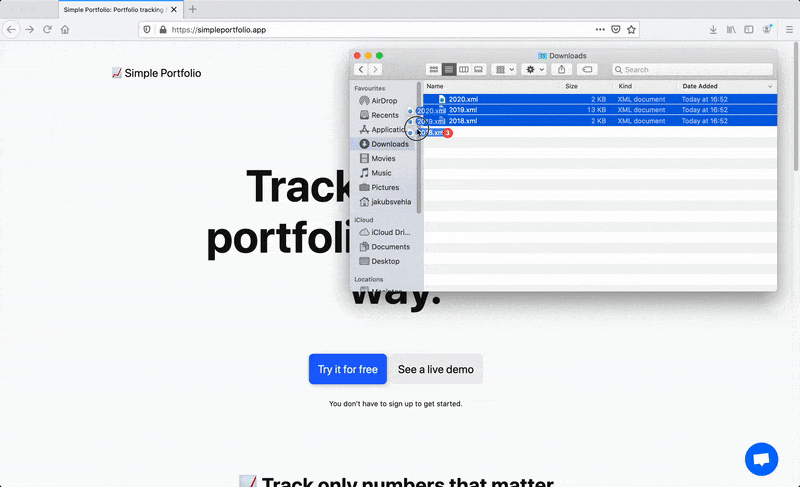 Drag & drop imports work only with DEGIRO, Interactive Brokers, TradeStation Global or Lynx exports. If you want to import trades from another brokerage, please let me know.
📈 Track only numbers that matter
Most brokers don't show you the numbers that matter in the long-term. We are not like most brokers. See your long-term annualized return rate including dividends, fees and currency fluctuations.
⏱ See your portfolio in time
See you how is your portfolio doing over time to get some perspective and stay motivated.
⚖️ Keep your portfolio in balance
Shows you your current asset allocation and tells you how to rebalance it when it drifts.
👀 Keep an eye on your fees
Shows you all fees and how they impact your portfolio returns.
🗂 Prepare your taxes with ease
Prepare your taxes with ease thanks to capital gains and dividend tax reports.
📥 Easily import your trades
Import your trades from multiple brokerage accounts. Or from a spreadsheet. Or type them manually. It's up to you.
🔒 Your data is safe
We keep your data private and safe. You can export it anytime to a CSV or Excel file.
---